About ECS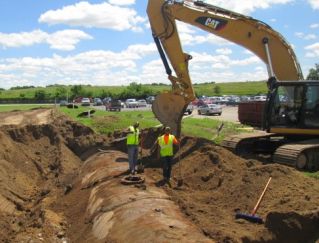 The members of ECS have over 100 years of experience providing clients with environmental solutions. They have substantial expertise with a wide variety of service areas including:
due diligence/due care
underground storage tanks (USTs) and aboveground storage tanks (ASTs)
decommissioning/demolition
asbestos, lead based paint and radon assessments and abatement
soil/groundwater/soil gas investigations
remediation and risk based corrective action
compliance plans (SWPPP, SPCC etc.)
ECS staff technical certifications/licenses include:
Certified Professional Geologist (CPG), American Institute of Professional Geologists (AIPG)
Certified Professional Geologist (CPG), State of Kentucky
Registered Professional Geologist (RPG), State of Indiana
Certified Underground Storage Tank Professional (CP), State of Michigan
Certified Lead Inspector/Risk Assessor, State of Michigan
Accredited Asbestos Inspector, State of Michigan
Accredited Asbestos Management Planner, State of Michigan
Certified Industrial Storm Water Operator, State of Michigan
OSHA 40 Hour HAZWOPER/8-Hour Supervisor/Current 8-Hour Refresher
ASTM Certified in RBCA Approach at Petroleum Release Sites
ASTM Designated Environmental Professional (EP)
ECS's substantial and wide ranging experience and "big-picture" understanding is a difference maker. Our knowledge of the regulations and technical protocols coupled with strong regulatory relationships enable ECS to design cost effective, innovative approaches that achieve successful outcomes.